Podcast: Play in new window
Subscribe: Apple Podcasts | Google Podcasts | Spotify | Stitcher | TuneIn | RSS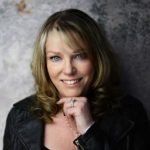 … so that they are an Investment, NOT an expense.
There comes a point in every business where you just cannot continue to go it alone. You have to get help.
Working with a virtual assistant is fast becoming the most popular way to growing your business without the expenses that come with hiring actual employees.
There are many questions that come up when an entrepreneur thinks about working with a virtual assistant (or VA for short).
Master Virtual Assistant, Elayne Whitfield, shares her expertise gleamed from years in the industry and will help you determine how you can leverage a VA so they become an investment in your business…not an expense.