Podcast: Play in new window
Subscribe: Apple Podcasts | Google Podcasts | Spotify | Stitcher | TuneIn | RSS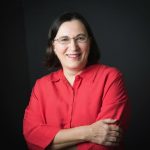 Have you ever thought or been told that you should write a book? Does it feel daunting and overwhelming?
Writing a book is no easy task, but done right, it can be a phenomenal marketing tool and leverage to position yourself as an expert in your industry.
Expert author, Jan Bear, joins us to help you bring that book to fruition.