Podcast: Play in new window
Subscribe: Apple Podcasts | Google Podcasts | Spotify | Stitcher | TuneIn | RSS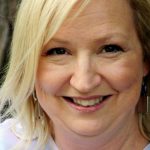 Social media gets bigger every day. It changes every day. But it's such a crucial tool for businesses to stay in touch with customers, get new customers, and position yourself as an expert in your industry.
But the big question is still – how much and how often?
Debbie Peck is a social media expert who's going to share how you can grow your social sites in just two hours a week!