Promotional Tools, Ready For You
Our awesome designer has created some banners you can put on your website and blog to link back to this website.
When you're our featured guest expert, you'll want to link them straight back to the blog post about your episode, or to your guest expert profile (if we have you on more than once – your episodes will be listed on that page).
The purpose, after all, is to show YOU as a much-listened-to thought leader. Make it easy for your own listeners to develop more of that know, like, and trust.
Just right-click each image below and click "Save As" to store them to your computer, then upload them where you need them. You know the drill.
To Promote YOUR Episode
You will want to link the images on your website to the page on this website that is about your episode…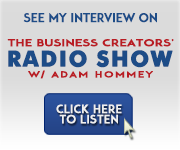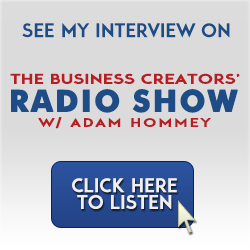 To Promote The Business Creators' Radio Show Website
To get an affiliate link, you must speak with us first, as we focus on high-quality partners.  Click here to reach out now.