Podcast: Play in new window
Subscribe: Apple Podcasts | Google Podcasts | Spotify | Stitcher | TuneIn | RSS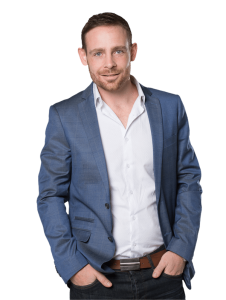 Your business is a vehicle to consciously create your future and live a lifestyle of your choosing. Which means, you run your business…not the other way around.
Unfortunately, too many entrepreneurs let their business run their lives and dictate their lifestyle. It is possible to build a strong, purpose-driven business that works when you're not in the driver's seat.
How? Peak Performance Coach, Barry Magliarditi, joins Adam to teach us exactly that…how to build a business that runs on its own.
Discover:
How systems and processes can streamline and automate your business;
Why too many entrepreneurs are burning the midnight oil and how to stop;
How your thoughts and beliefs affect business and business growth;
What the 'Inner Game' is and how it works;
And much more!
If you're ready to put your purpose-driven business on autopilot, don't miss this episode!