Podcast: Play in new window
Subscribe: Apple Podcasts | Google Podcasts | Spotify | Stitcher | TuneIn | RSS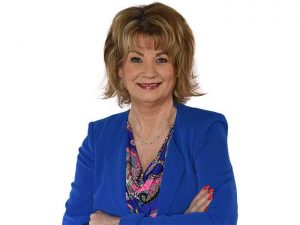 In this age of technology, we literally have the world at our fingertips. We can easily conduct business with anyone, anywhere in the world. But it can be challenging to create and build those digital relationships.
One of the most common tools used in business is LinkedIn. LinkedIn isn't simply a tool for savvy job seekers. It helps individuals like you to connect with like-minded professionals in your industry, find sources for expertise and talent, connect with industry leaders who have expert opinions and stay apprised of company activities. You can learn a lot from what your competitors are posting. That means that whether you are seeking to land a new job or building a thriving business, LinkedIn is THE tool for business.
Joining Adam is LinkedIn expert, JoAnne Funch. She comes to share her tips for growing digital relationships.
Discover:
What a great LinkedIn profile looks like or needs to include;
How to begin to reaching out to people to connect or do business with;
Engagement on social media is key, how that applies to LinkedIn;
How you add value to digital relationships and why digital relationships matter;
And so much more!
If you're confused about how to use the world's most robust business platform in your business, then don't miss this!
Download 7 Ways to Transform Your LinkedIn Network