Podcast: Play in new window
Subscribe: Apple Podcasts | Google Podcasts | Spotify | Stitcher | TuneIn | RSS
The business world is full of endless opportunities – for those who want a new challenge by buying a business or for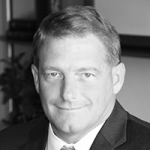 those who seek a new adventure and need to sell a business quickly.
As a business owner, you pour your heart and soul into your company. But what is that truly worth? How do you place a value on passion, blood, sweat, and tears?
When you don't know what you don't know, you might just be directing your business down the wrong path.
Terry Lammers, co-founder of Innovative Business Advisors joins Adam to shed some light on how to intentionally drive exponential growth, reveal hidden assets, foresee obstacles and create more options for the future of your business.
Knowledge is power. Discover…
Why you should focus on gross profit and cash flow rather than sales and net income;
How to use acquisitions to fuel your growth;
What do you need to have in place to sell your company;
How to strategically position your company for sale;
And much more!
If you're ready to learn what you don't know…tune in!