Podcast: Play in new window
Subscribe: Apple Podcasts | Google Podcasts | Spotify | Stitcher | TuneIn | RSS
Many business people struggle to connect with new customers. Sharing stories is a direct path to building rapport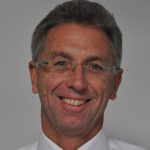 and trust. However, many business people confuse their customers with technical language.
Stories are the natural language for our minds. We learn, make sense of our world, remember and plan with stories. Well-delivered stories create connection, differentiate your offering, help land the deal and foster better partnerships.
Storytelling is something most of us do easily in private conversations. Business storytelling needs to be tighter and focused on a relevant business point. Mike Adams, the author of Seven Stories Every Salesperson Must tell, joins Adam to share his tips on creating stories that sell.
Discover:
How storytelling can help the average business person;
Why business people must tell stories;
The seven story types;
The five fundamental aspects of a business story;
And much more!
If you want to learn how to use stories to grow your business, tune in!