Podcast: Play in new window
Subscribe: Apple Podcasts | Google Podcasts | Spotify | Stitcher | TuneIn | RSS
Writing a book can be a major marketing tool. It instantly gives you credibility and positions you as an expert in your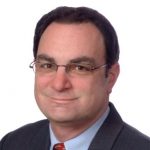 field. But for some, it can seem overwhelming and daunting.
Joining Adam is 13-time published author, Dan Janal. He helps business executives and thought leaders, like you, get focused fast so you can write your business-building book without tearing your hair out.
In this call he will share his proven method for writing a book in record time and how to make the process less scary, daunting and overwhelming.