Podcast: Play in new window
Subscribe: Apple Podcasts | Google Podcasts | Spotify | Stitcher | TuneIn | RSS
Contract negotiation…sounds like something you'd only hear at a table of high-level CEOs and their lawyers. But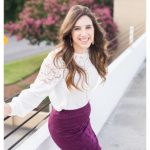 even small business owners need to learn how to create and use contracts that are clear, binding and effective.
Contracts can actually create better relationships between companies and their clients and customers.
Joining Adam is contract expert, Christina Scalera. Christina has developed an incredible company to take the headache out of contracts.
In this call you will learn:
How to know when you need a contract;
What the are risks of not using a contract;
Why a new business shouldn't build their own contract, or use a free template off the web;
What to you do if a potential client is dragging their feet about not signing their contract and how you can move the process along, without losing the client;
How contracts can make you money;
And so much more!