Podcast: Play in new window
Subscribe: Apple Podcasts | Google Podcasts | Spotify | Stitcher | TuneIn | RSS
There is a saying, "You have to spend money to make money."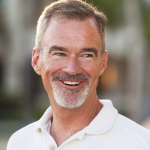 It's time to toss that limiting belief out the window. It is possible to make money, without spending a dime.
Financial expert, Todd Tresidder, is going to show us how in this incredibly informative episode.
You will discover:
Why the belief that it takes money to make money is a dangerous deception that limits people's ability to create wealth;
Personal examples of how Todd created wealth without using his own funds;
Research that shows that you don't need to inherit money to become wealthy;
How most of the Forbes 400 achieved wealth;
And much more!
If you're ready to learn how ridding yourself of this limiting belief can benefit you, and what possibilities can it open up for (aspiring) entrepreneurs, then don't miss this episode!