Podcast: Play in new window
Subscribe: Apple Podcasts | Google Podcasts | Spotify | Stitcher | TuneIn | RSS
The world is a buzzing trove of messages. Each industry touting the same tired spiel to a worn-out audience.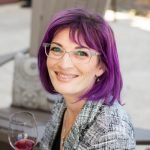 How do you rise above the sea of sameness and stand out? Speaking…specifically on podcasts.
Podcasting is one of the top tools people use to showcase their expertise in a subject.
Joining Adam this week is podcast expert, Nicole Holland. In 2016, Nicole launched her first podcast, not really even understanding what a podcast is and today she's recognized as a leader in the podcast industry.
You will discover:
Why "Podcast Guesting" has been getting a lot of buzz and has become such a popular tactic;
When it's the right time to start appearing on podcasts;
Do you need to have something to sell before you go on a podcast;
What systems you should have in place before you start going on podcasts;
And much more!
If you're ready to break free of the din of sameness and march to the beat of your own drum, this episode is for you!