Podcast: Play in new window
Subscribe: Apple Podcasts | Google Podcasts | Spotify | Stitcher | TuneIn | RSS
It's time…You're ready to create an online course so you can share what you know with the rest of the world. You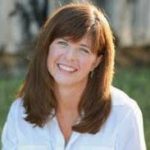 know it makes sense for your business.
The problem is, anytime you think about creating a course, you stop yourself. You love the idea, but you're overwhelmed by all that's involved.
What if you put in all of this work and no one likes it? The last thing you want is to create something that reflects poorly on you or your brand.
Enter, Cindy Nicholson. They call her, "The Course Whisperer" and she joins Adam to bring clarity, calm, and tips around creating your online course.
You will discover:
The common mistakes entrepreneurs make when creating online courses;
How to take your online course to the next level;
How to create a course outline that will get real results for your clients;
The secrets to making a course engaging to clients;
The most important thing you can't forget when creating an online course;
And so much more!
If creating a profitable online course is on your list for 2019, then don't miss this episode!