Podcast: Play in new window
Subscribe: Apple Podcasts | Google Podcasts | Spotify | Stitcher | TuneIn | RSS
In these times of unprecedented change, the leadership needs of companies evolve just as the needs and wants of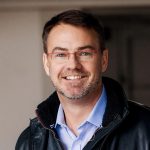 consumers do. The ideal leader for one leg of the journey may be ill equipped to tackle the next chapter. In hyper-growth organizations, how do we ensure our companies don't outgrow our leaders?
In this revealing and moving episode, Krister Ungerboeck, the world's first Leadership Archeologist, joins Adam to reveal the risks organizations face when running yesterday's playbook for today's challenges. Through extensive research and real-world CEO experience, Krister shares the best approach to elevate leaders with potential, and level up when previously successful leaders can no longer win at the highest levels.
Discover:
Why companies outgrow leaders (and what to do about it);
How logical leaders can learn emotional intelligence;
If forgiveness belongs in business;
What makes a perfect leadership team;
And much more!
If you want to take your business from vulnerability to profitability and ensure the strength of your leadership, don't miss this episode.