Podcast: Play in new window
Subscribe: Apple Podcasts | Google Podcasts | Spotify | Stitcher | TuneIn | RSS
We don't know about you, but frankly, we're sick and tired of seeing various industries caught in a weak, stagnant, or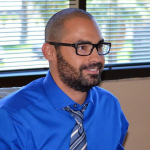 losing position, even when technological advancement has made it clear that they don't have to be. Blockchain technology, and its further development, offers a solution that is either unknown or perceived as a dangerous investment by traditionalists, leaving it in a state of oligarchy in the financial world.
Joseph Snyder seeks to change that.
A serial entrepreneur for over fifteen years, Joe joins Adam to discuss:
What is meant by Blockchain;
The mechanics of Blockchain technology;
If Blockchains be used for anything other than currency applications like Bitcoin;
Whose using Blockchain tech and why?
The advantages of using Blockchain tech in real estate transactions;
And so much more!
If you're interested in learning about creating a future of security, transparency, and growth within your field, then tune in!