Podcast: Play in new window
Subscribe: Apple Podcasts | Google Podcasts | Spotify | Stitcher | TuneIn | RSS
We all want more clients. After all, more clients equals more money right? Maybe. If you have to spend an inordinate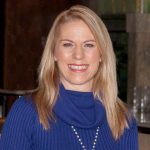 amount of time securing those clients, you could actually be losing money. At least in the beginning.
There's a trick though to getting more clients in less time. It's called referral based marketing. Referrals are built out of relationships, and that requires people to like and trust you.
This is why guest, Virginia Muzquiz, believes that learning how to create and leverage that social capital is crucial in business building. Her numbers don't lie – Virginia's methods grew the contract service division of a nationally-known education franchise from $0 to $2.5 million solely via word of mouth.
Today, Virginia will show you how to redirect the time and money spent on non-productive networking into leveraged word-of-mouth strategies that produce measurable improvements in your ROI.
You will discover:
Common networking mistakes;
Why your networking is getting you nowhere (and how to fix it);
What to do when your networking is NOT working;
One simple strategy that will save your hours of useless networking;
And so much more!
If you're ready to triple your client base in half the time, don't miss this episode!