Podcast: Play in new window
Subscribe: Apple Podcasts | Google Podcasts | Spotify | Stitcher | TuneIn | RSS
The evidence is clear. Savvy business leaders now know that their workplace will thrive and make more money when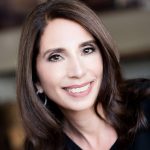 men and women are on equal footing. But, companies efforts to train women over the past decades haven't moved the needle because they've left a key variable out of the equation: men.
Rania Anderson founded TheWayWoMenWork.com in 2010 with the belief that women are the largest pool of untapped talent in the world, and that the global economy can only thrive when women are equally engaged with men in driving and leading its prosperity.
In the #MeToo era when everyone else is focused on what's wrong and what not to do, Rania joins Adam to discuss what's going well and what you can do.
You will discover:
Why gender balance is important in the workplace;
How having good working relationships with women help men build their own careers;
The "WE 4.0 Framework" to lay out four key actions that will maximize one's own success as well as business results;
Why standard performance reviews can disadvantage women;
And much more!
If you're ready to improve your own results and win in business, don't miss this!