Podcast: Play in new window
Subscribe: Apple Podcasts | Google Podcasts | Spotify | Stitcher | TuneIn | RSS
A thought leader is someone whose views on a subject are taken to be authoritative and influential, and it's not easy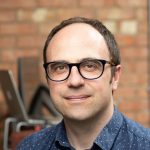 to get yourself in that position. However, through hard work, dedication and creativity, almost anyone can be a thought leader.
Award-winning former national journalist, Alistair Clay, joins Adam this week to shed some light on the ins and outs of using PR to position yourself as a thought leader in this digital world.
Discover:
Why media coverage is (TV, online, radio, podcasts, blogs, print) so important in building your reputation in a digital space;
How media coverage drives traffic to your website and helps SEO;
How to you find the newsworthy stories in your business;
How to you pitch to the media;
How to you write a press release;
And much more!
If you're ready to position yourself as a thought leader, this is the show for you!