Podcast: Play in new window
Subscribe: Apple Podcasts | Google Podcasts | Spotify | Stitcher | TuneIn | RSS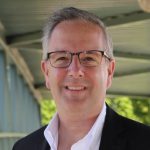 In this noisy digital world, you can't break through the noise, you just add to it. Instead, you need to get in on the  conversation where your ideal customers are already listening.
At its core, marketing is simply starting a conversation with someone who could be an ideal customer.
Today, one of the most effective ways to market your business is Podcast Interview Marketing where you're interviewed as the expert guest on podcasts your potential customers already listen to.
Podcast expert, and founder of Interview Valet, Tom Schwab, joins Adam where they discuss:
Why podcast interview marketing is the next gold rush;
How obscurity holds back every business;
If podcast interviews convert more than blogs;
How to find the right podcast and get booked as a guest;
What makes an 'ideal' guest and how they can to turn listeners into leads;
And much more!
If podcast interviews are on your marketing plan for 2019, don't miss this episode!