Podcast: Play in new window
Subscribe: Apple Podcasts | Google Podcasts | Spotify | Stitcher | TuneIn | RSS
LinkedIn tends to be an underutilized tool for marketing your business. With Facebook, Twitter, Pinterest and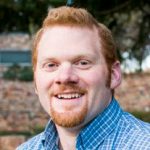 Instagram out there, oftentimes LinkedIn is forgotten.
If you aren't using LinkedIn you could be missing out on some golden opportunities.
Joining Adam is LinkedIn Ads expert, AJ Wilcox.
In this episode you will learn:
Who should be advertising on LinkedIn?
How is LinkedIn advertising different from Google or Facebook ads?
What sort of targeting abilities do we have on LinkedIn?
What are the times you should considering using LinkedIn vs. Facebook for targeting business professionals?
And so much more!