Podcast: Play in new window
Subscribe: Apple Podcasts | Google Podcasts | Spotify | Stitcher | TuneIn | RSS
As any football fan knows, putting together a group of talented players doesn't mean you have a winning team.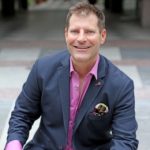 Nobody would dream of football players becoming a great team automatically.
The single biggest predictor for organizational and individual success is building the right relationships internally and externally. Accelerating collaboration–across organizations and with individuals–increases trust that leads to extraordinary breakthrough businesses. Which translate into bottom line profits.
Joining Adam is "The CEO's Secret Weapon", Jason Treu.
In this episode Adam and Jason uncover…
What prevents most people from maximizing their potential in their business/career;
What can leaders do to increase their influence and effectiveness;
How can organizations leverage their culture to increase performance and increase employee retention;
How we can build better relationships;
and so much more.