Podcast: Play in new window
Subscribe: Apple Podcasts | Google Podcasts | Spotify | Stitcher | TuneIn | RSS
When you are starting a new business, whether a serial entrepreneur or newbie, there are always things you don't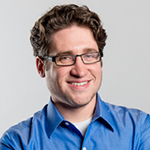 know that you don't know.
Everyone wants to get out of start-up mode quickly and begin monetizing their business as soon as possible.
Joe Kashurba took a high school web design business and turned it into a digital agency building $300,000 websites. He has learned quickly what it takes to get out of start-up mode and into money-making growth mode.
He joins Adam in this episode as they discuss:
The biggest mistakes that business owners make when it comes to growing their businesses;
The 3 things that actually matter with your business;
Strategies that someone could use to get their first few clients, if they were just starting out;
and so much more!