Podcast: Play in new window
Subscribe: Apple Podcasts | Google Podcasts | Spotify | Stitcher | TuneIn | RSS
Audio marketing is fast becoming a popular way to position yourself as an expert in your industry.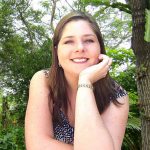 There are hundreds of podcasts, webinars, radio shows, etc. on the internet today. How do you make sure yours is viewed and heard above the others?
Joining Adam is audio marketing expert, Tina Dietz.
Tina is going to teach you all the tricks to creating audio marketing that will let your voice be heard above the sea of noise.