Podcast: Play in new window
Subscribe: Apple Podcasts | Google Podcasts | Spotify | Stitcher | TuneIn | RSS
Podcasting is an amazing way to market yourself and position yourself as an expert in your industry. It's a way to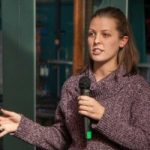 meet absolutely incredible people.
But it's not as simple as it may seem. There is a TON of work that goes into every episode.
And if you're the guest, you still need to prep too. You want to be sure you deliver the absolute best interview you possibly can.
Podcast expert, Jessica Rhodes joins Adam to give you the tips you need to rock the podcast no matter which side of the mic you're on.