Podcast: Play in new window
Subscribe: Apple Podcasts | Google Podcasts | Spotify | Stitcher | TuneIn | RSS
Doing more is not the answer to your cash flow problems. If you'd like to stop worrying about getting money in the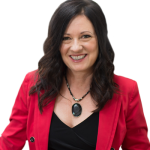 door this month or just want to grow your bottom line exponentially, then you'll want to tune in for this next Business Creators' Radio Show episode!
There's a trick to setting up your business so that income is always arriving faster than you need it.
But most entrepreneurs set themselves up to work ten times harder for less income than they would get if they had a J.O.B.
Melanie Benson, Small Business Optimizer, joins Adam to reveal how she's solved the cash flow problem for her clients over the last 15 years so that you can use these same six and seven figure strategies too.
We'll cover:
• The difference between a profitable six-figure plus business and one that struggles to make ends meet each month.
• Three keys to ensuring that revenue is generated whether you work in your business – or not!
• The mindset shift you must make today if you experience money troubles in your business (or in your life.)
• An easy (and massively effective) instant revenue booster you can use immediately!