Podcast: Play in new window
Subscribe: Apple Podcasts | Google Podcasts | Spotify | Stitcher | TuneIn | RSS
In his new book, Trailblazers: Leadership Lessons from 12 Pioneers Who Beat the Odds & Influenced Millions (2018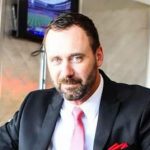 Morgan James Publishing), bestselling author Tony Rubleski reveals what twelve very different, yet highly successful, trailblazers did to achieve massive worldwide success, despite setbacks, critics, and other unique challenges during their upward climbs to positively influence millions of people per year.
In this episode, Tony and Adam get together to discuss:
Seven key characteristics these Trailblazers all have in common. What they are and why they are important;
Why the road to successful leadership is often filled with lots of short-term failure and rejection;
Why patience, productive habits, and dogged-persistence are essential traits to sustained success in a world with short attention spans and 'instant everything' thinking;
The most interesting thing Tony discovered in his 125+ interviews over the last decade in relation to success that would surprise most people;
And much, much more!
Tune in to this episode to learn from the pioneers.