Podcast: Play in new window
Subscribe: Apple Podcasts | Google Podcasts | Spotify | Stitcher | TuneIn | RSS
According to the Small Business Administration, there are over 30 million small businesses in the United States.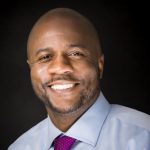 Out of that number, roughly 8 million are owned by a minority. But that number is on the rise.
Adam's guest, Albert Williams is no stranger to the world of entrepreneurialism. After watching his mother struggle with 2 jobs working countless hours, Albert grew up to become a serial entrepreneur with a proven ability to grow a business.
In this episode, you will discover:
Why Albert considers it his responsibility to give back, coaching minorities with entrepreneurial aspirations to realize their dreams;
What it means to be a minority entrepreneur in America;
Why investing in your own personal development should take top priority in your life as an entrepreneur;
And much more.
Whether you are a minority or not, if you are in business, you don't want to miss this episode.