Podcast: Play in new window
Subscribe: Apple Podcasts | Google Podcasts | Spotify | Stitcher | TuneIn | RSS
Taking control of your financial future is an essential part of feeling secure. Unfortunately, many people get trapped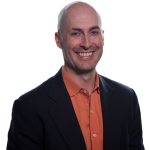 in the roller coaster of Wall Street. There is a better way to have a powerful retirement plan.
Damion Lupo joins Adam this week to discuss how you can take control of your finances. Damion has started more than 30 businesses and has owned hundreds of real estate properties.
Join Damion and Adam to discover:
The green and red arrows of wealth and poverty.
Why retirement is not the right term.
What is eQRP and how it empowers people by giving them peace of mind and security.
Can someone with an old 401k invest in real estate.
The next step for someone who wants to take control of their financial retirement.