Podcast: Play in new window
Subscribe: Apple Podcasts | Google Podcasts | Spotify | Stitcher | TuneIn | RSS
When you have your own business, you want to keep as much of your income as possible. However, taxes can easily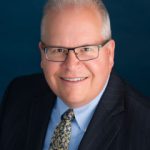 eat away at your earnings. So, how can tax planning help?
Joining Adam this week is Craig Cody. He is a Certified Public Accountant and Certified Tax Coach. You do not want to miss this episode because Craig has a free book offer for listeners.
In this informative episode, you will find out:
What is tax planning?
What is the difference between using an accountant versus using a tax planner?
Why is it better to be proactive rather than reactive when dealing with taxes?
What are some good ways business owners can reduce their taxes?
What is the top write off most business owners miss?
How to hire your children to work in your business, and what are the benefits?