Podcast: Play in new window
Subscribe: Apple Podcasts | Google Podcasts | Spotify | Stitcher | TuneIn | RSS
Is it possible to buy and invest in 100+ businesses in the next 5 years? One entrepreneur has made this his mission,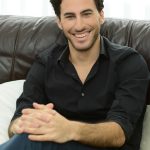 and he joins Adam to discuss it.
In this episode, Moran Pober shares his entrepreneurial journey with Adam. He is the founder of ABD Assets and focuses on business acquisitions and investments.
You will find out how Moran Pober selects businesses to invest in them and how he makes money. You will also discover more about his biggest mistake, who he emulates, how he recharges, and how you can learn his skills.