Podcast: Play in new window
Subscribe: Apple Podcasts | Google Podcasts | Spotify | Stitcher | TuneIn | RSS
How can you change careers without starting over? What is the best way to leave your corporate job to start your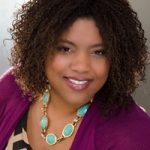 dream business?
You can create success on your own terms and find work-life balance for high achievers, but what does it take?
Joining Adam this week is Terra Winston. She is leadership consultant and executive coach who will help you understand how to achieve what matters and build the career of your dreams.
In this episode, you will learn:
What is the best advice for introverts trying to get ahead?
What steps should future entrepreneurs take before quitting their day job?
What common mistakes keep high performers from getting promoted?
How can career changers avoid starting at the bottom?
How can we find more enjoyment and fulfillment in our work and life?