Podcast: Play in new window
Subscribe: Apple Podcasts | Google Podcasts | Spotify | Stitcher | TuneIn | RSS
Affiliate marketing has been around for a long time, but just like other models of business, it is rapidly evolving.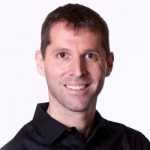 Founder and Managing Director of Acceleration Partners, Robert (Bob) Glazer is here to discuss his passion for growing revenue and profits for B2C-based companies. Bob is a regular contributor to numerous outlets, writing about performance marketing, strategy, and culture. His success has placed him in demand by top brands and investment firms, such as adidas, ModCloth, Reebok, Target, Tiny Prints, Gymboree, and Warby Parker.
Bob brings his extensive experience in the consumer, e-commerce, retail, online marketing, and ad-tech industries to the table today as we discuss what Performance Partnerships is and how it differs from traditional affiliate marketing. We will also dig into his  predictions for the future of affiliate marketing, why there is a growing demand for transparency between brands and their affiliates, and why marketers are using the affiliate channel to manage influencers and business development-type partnerships and measure performance. Plus, discover what the "Uberization" of marketing means and what we can learn from brands who are setting up their own in-house marketplaces for their marketing partners.