Podcast: Play in new window
Subscribe: Apple Podcasts | Google Podcasts | Spotify | Stitcher | TuneIn | RSS
What if you could eliminate some of the risks of starting a business and jump to making a profit?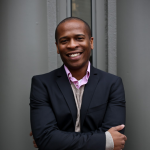 Website acquisitions and buying existing businesses can give you a phenomenal ROI. You can earn passive income, build a portfolio and generate ongoing revenue.
Joining Adam this week is Ace Chapman. Ace has bought and sold over 30 businesses, and he is here to teach you how to copy his success.
In this call, you will discover more about acquisitions and learn:
How to buy your first business.
Why it is better to buy businesses instead of starting them.
How long to hold businesses in your portfolio.
How business owners thinking about selling their businesses can maximize their sales prices.