Podcast: Play in new window
Subscribe: Apple Podcasts | Google Podcasts | Spotify | Stitcher | TuneIn | RSS
We often hear about the importance of planning ahead and taking things slow. What if this isn't always the right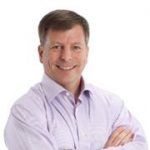 approach? What if taking things slower actually paralyzes you with fear and stops you from reaching your dreams?
The path to success may not be as complicated as it looks.
Joining Adam this week is Jim Palmer. He is the author of the book "Just Say Yes" and teaches others how to create their dream businesses and lifestyles.
In this call, you will learn:
The inspiration behind "Just Say Yes."
Two "F" Words and what they mean for entrepreneurial success.
The importance of acting like a child.
Leaping off the cliff and sprouting wings to fly.
Why selling your house and moving onto a boat full-time can be the best decision.