Podcast: Play in new window
Subscribe: Apple Podcasts | Google Podcasts | Spotify | Stitcher | TuneIn | RSS
Being "the boss" isn't always easy. Business owners, CEOs, and other executives can feel overwhelmed by the need to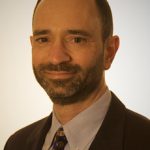 be the one with all the answers, 24/7. But it doesn't have to be this way.
By shedding the burden of having to be "right" all the time, people in charge can worry less about what they have to provide in terms of direction and ideas, and will have a newfound freedom to explore the bigger picture. Moreover, by being willing to step back and let to others take the reins, they will unlock their teams' true potential.
In this 'INpowering' interview Adam and guest, Barry Kaplan, talk about how leaders can release the full power of their organizations by being their authentic selves — opening their hearts and revealing their fears.
Learn:
• Why stepping back is the key to true leadership
• Why the height of a team's performance is directly related to the depth of connection among its members
• How to create an environment where team members feel safe – and why this is important
• What it means to "check in" and why it's important
• How to make organizational changes stick