Podcast: Play in new window
Subscribe: Apple Podcasts | Google Podcasts | Spotify | Stitcher | TuneIn | RSS
Your reputation is your #1 asset.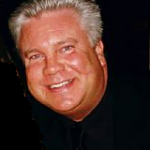 Nothing spreads faster than negative word of mouth. It's like wildfire…hot, fast spreading, and incredibly difficult to put out.
Joining Adam is reputation management expert, Kyle Downs.
Learn:
How can online reviews and reputation management software help your business;
How to get positive reviews;
How getting more Google 5* reviews can help you in the rankings;
What to do with a negative review;
And more!