Podcast: Play in new window
Subscribe: Apple Podcasts | Google Podcasts | Spotify | Stitcher | TuneIn | RSS
Are you automating your business to its fullest extent? How much money could you be losing due to lack of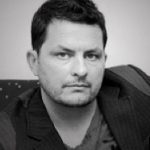 automation systems?
Creating automation systems in your business not only saves time and money, but allows you to grow at a more rapid rate.
Joining Adam is automation expert, Michael Devellano.
In this information packet episode you will learn:
The four main areas of business that can be automated;
How to automate the actual deliverability of a company's product or service;
Some of the biggest mistakes business owners make when automating customer relationship work;
How you can automate the conversations you're having with prospects and customers while it keeping it personal;
How important is response rate when automating your sales process;
And so much more!