Podcast: Play in new window
Subscribe: Apple Podcasts | Google Podcasts | Spotify | Stitcher | TuneIn | RSS
We've all heard about SEO, (Search Engine Optimization), which basically means optimizing content to rank in the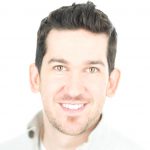 search engines.
And it's possible the term SEO might scare you because you've heard all these scary things about SEO like it's really confusing or mysterious…
The truth is, SEO is a very powerful tool that can help you dominate your market.
Joining Adam this week is SEO expert, Greg Jeffries.
They address some of the most common SEO myths such as…
SEO is slow.
SEO has to be expensive.
SEO is some mysterious Internet voodoo that nobody understands how it works.
You will also discover:
​Greg's 3 S's for SEO;
What "content stretching" is and how you can use it to grow;
​How there is such massive opportunity with SEO;
​Why you should leverage marketplaces when first getting started online;
​And of course, much more!
If you want to learn how SEO can turn your business into a money-making machine, tune in!