Podcast: Play in new window
Subscribe: Apple Podcasts | Google Podcasts | Spotify | Stitcher | TuneIn | RSS
Doing business online without retaining an Internet lawyer is the equivalent of playing Russian Roulette – things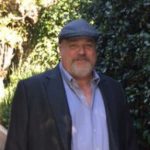 tend not to end well. The days of the Internet being the Wild West are long gone. The empire is striking back! You need an experienced Internet attorney to guide you through the ever-growing collection of newly enacted laws and regulations governments are launching to address online legal issues.
Join Adam and attorney, Richard Chapo and learn what you need to know about doing business online.
In this episode you will discover:
​How to avoid a founders nightmare when creating a business;
Why promising never to sell, share, or rent visitors personal information is a potential disaster;
What is the DMCA and how can to use it to attack people stealing your content;
How to use the DMCA to protect yourself from copyright infringement lawsuits;
And much more!