Podcast: Play in new window
Subscribe: Apple Podcasts | Google Podcasts | Spotify | Stitcher | TuneIn | RSS
One of the hardest aspects of running a business is the roller coaster  ride of high income one month and low income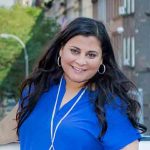 the next. It leaves you worried and fearful about making your business  work  in  the  long  run. The trick  is  to  pro-actively use models and systems to get out of that mode. Or if you're just getting started, setting your business up so you forgo the "revenue roller coaster" altogether.
Joining Adam is revenue expert and 7-figure entrepreneur, Monica Shah.
In this episode, you will discover:
The #1 reason business owners have trouble keeping a high CONSISTENT cash flow – and how to eliminate this issue in your own business.
The single most important activity that will ensure that you have plenty of income every month.
The simple process that million dollar business owners use every year to ensure they hit their income goals–you'll learn the insider secrets on this process so that you can use it to create your own breakthrough this year.
The 4 keys to client clarity – essential to generating thousands of dollars in new client income!
3 sneaky ways you are currently sabotaging consistent cash flow in your business and what you can do today to break free of these habits and enjoy the income you deserve.
And much more!