Podcast: Play in new window
Subscribe: Apple Podcasts | Google Podcasts | Spotify | Stitcher | TuneIn | RSS
You've spent hours working on your website. Oftentimes hundreds or thousands of dollars too. But what good is a fancy website, with no visitors?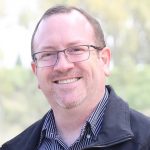 Could you imagine generating 6 or even 7 figures from your website with virtually no overhead or staff?
Well that's what our guest today did. Chris Parker is the founder of WhatIsMyIPAddress.com and he has generated just under 7 figures with no employees, no office and no inventory!
He joins Adam to show you how you can do the same.
If you're ready to learn from an expert how to use your website to make money, then don't miss this episode!