Podcast: Play in new window
Subscribe: Apple Podcasts | Google Podcasts | Spotify | Stitcher | TuneIn | RSS
Corporate clients can be very lucrative to small businesses. But they are also very hard to land and they can take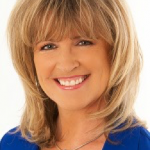 forever to pay!
Luckily for us, we have "The Corporate Client Whisperer" to show us how to maneuver the corporate world.
Kim Chernecki has consulted with executives from 100+ leading North American and Fortune 1000 companies and has, herself, started up and helped grow 8 businesses.
She joins Adam this week to reveal the $500 billion business opportunity that most small business miss.
If you're ready to get on the fast track to landing these lucrative corporate clients…don't miss this episode!