Podcast: Play in new window
Subscribe: Apple Podcasts | Google Podcasts | Spotify | Stitcher | TuneIn | RSS
Branding is a necessary component of all business.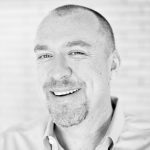 Coming up with a generic brand positioning for a brand is very easy.
On the other hand, coming up with a truly distinctive and compelling positioning platform that is insightful, reflects the brand's core and helps generate sales is very hard.
Joining Adam this week is Ulli Appelbaum. Ulli's unique way of approaching business problems and helping businesses strategize has developed into a technique he calls Positioning-Roulette.
In this episode, you will learn how The Positioning-Roulette methodology can be used to:
Position new products and brands
Reposition existing products and brands
Add more texture and depth to existing brand stories
Develop new product concepts
Explore new applications for existing products
Re-frame the way you look at your market and identify new growth opportunities
Train your marketing teams through corporate training seminars.
If you are ready to take your branding to an entirely new dimension, this episode is for you.