Podcast: Play in new window
Subscribe: Apple Podcasts | Google Podcasts | Spotify | Stitcher | TuneIn | RSS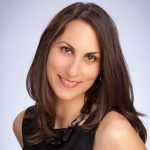 LinkedIn is a powerful tool to build your business.
Having a strong profile, and presence can give you massive exposure, bring in new business and other exciting opportunities.
Unfortunately, most people do not use LinkedIn to its full potential. Donna Serdula is a LinkedIn expert. She's going to show us how and why to have a supercharged LinkedIn profile!