Podcast: Play in new window
Subscribe: Apple Podcasts | Google Podcasts | Spotify | Stitcher | TuneIn | RSS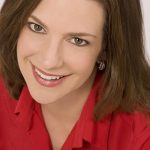 Networking is a fine art and when done properly, can bring about lots of new relationships and business.
But what's the difference between networking correctly or incorrectly? How do you get people to talk – both online and offline?
Are you a connector?
Maribeth Kuzmeski is an expert on networking and social media. She's going to help answer these questions and many more so be sure to tune in and learn how you can strengthen your networking skills.