Podcast: Play in new window
Subscribe: Apple Podcasts | Google Podcasts | Spotify | Stitcher | TuneIn | RSS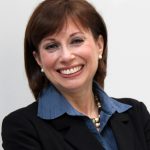 Leading a workshop can be a fun and rewarding experience for both the presenter and the attendees. But if it's done incorrectly, you can find yourself with an audience who is bored, uninterested and won't be back for a repeat!
Avoid 3 big blunders that even smart workshop leaders make that discourage audiences from coming back.
Done right, and you have the makings for a money generator with repeat requests to present.
Ida Shessel is the go-to expert in designing and delivering both workshops and presentations. She's going to tell us what the #1 reason is that workshop leaders don't get repeat business from their clients.