Podcast: Play in new window
Subscribe: Apple Podcasts | Google Podcasts | Spotify | Stitcher | TuneIn | RSS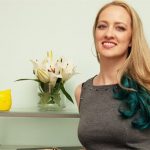 They say a picture is worth a thousand words. But if you use the right words, you can create a picture in the readers mind that an actual photograph couldn't top.
Nailing down the art of copywriting is crucial to setting yourself apart from others. From the headline on your home page, to the emails you write and more, creative copywriting is key to taking you from just telling a story, to SELLING a story.
And that, my friends, is something you can take to the bank!
Creative copywriter, Sarah Grear is here to tell us how we can dip into our creative side and write copy that sells.