Podcast: Play in new window
Subscribe: Apple Podcasts | Google Podcasts | Spotify | Stitcher | TuneIn | RSS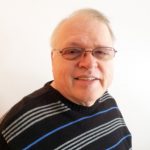 Did you know: 640,000 websites and 5.8 billion webpages are infected with malware per month? Small and medium size businesses – meaning the vast majority of Business Creators – are the easiest and primary targets. A website can have literally hundreds of exploitable vulnerabilities. Is your website secure?
Oh, and did you also know that malware can find its way into your smartphone through apps, which are themselves web-based? How many apps have you downloaded lately? How many do you REALIZE you've downloaded lately?
Michael Jones, founder of Sitesassure, joins us for an eye-opening hour and reveals a new approach to website security you may have not seen up until now.