Podcast: Play in new window
Subscribe: Apple Podcasts | Google Podcasts | Spotify | Stitcher | TuneIn | RSS
Every year, businesses spend billions of dollars on initiatives, tools, and technology that leaders believe will help their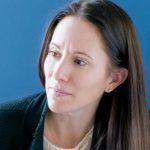 customer-facing teams drive more revenue or customer engagement and loyalty. Yet they lack the internal models necessary to navigate organizational complexity, and the ways of working needed to gather cross-functional knowledge across silos. The result is that too much irrelevant content is created, information is overwhelming and hard to find, and the investments are wasted because their end deliverables simply aren't helpful for their intended audience.
CEO of Oxygen, Juliana Stancampiano, joins Adam to discuss why businesses are essentially throwing money out the window when it comes to training programs.
Discover:
Why, even though learning and development is a $140 billion industry, much of that money is wasted;
If there is a greater need for training in today's workplace than in prior times and why;
How focusing on outcomes is the key to developing learning programs that yield measurable results;
Why teamwork is critical when it comes to learning and development;
And much more!
If you're ready to create award-winning teams, and stop wasting your money, this episode is for you!