Podcast: Play in new window
Subscribe: Apple Podcasts | Google Podcasts | Spotify | Stitcher | TuneIn | RSS
You're amazing at what you do. You provide coaching to people and companies to help them increase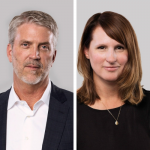 revenue, perform better, and so on.
But how much time do you really spend coaching versus managing your business? As an entrepreneur and
business owner, we wear a lot of hats. Sometimes those managerial hats take over and we spend far more time
IN our business rather than ON our business.
Co-authors of The Coaching Effect, Bill Eckstrom and Sarah Wirth, join Adam to shed some light on how to best
utilize your time and team to improve productivity and get you back in the coaches chair.
Discover:
What The Coaching Effect is all about;
How to manage less and coach more;
What differentiates high-growth coaches from their less effective peers;
Three specific behaviors that top-performing coaches use to lead their teams effectively;
How to know if you're being an effective coach;
And much more!
If you're ready to spend more time on coaching and less time on management, tune in.